Pathos Interactive®
Founded 2015 in Gothenburg, Sweden.
Developing Hotel Architect, a managment & simulation game coming to multiple platforms.
Launched Bannermen, a real-time strategy game, February 2019 on Steam for PC.
The studio is part of Sweden Game Arena - a world leading gamedev organization that has laid the foundation for many successful titles, like Battlerite, Goat Simulator and Valheim.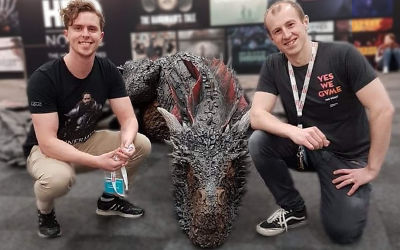 Work at Pathos
Pathos Interactive offers close-knit teamworking, with lots of room to
learn and explore together.